Cables for Advanced Technology
Geo and Seismic Intervention
Handling and Mountaineering
Rail, Naval and Airport Transport
ROV, Subsea and Underwater Technologies
Umbilicals and Pneumatic Automation
Drones and Robotic Vehicles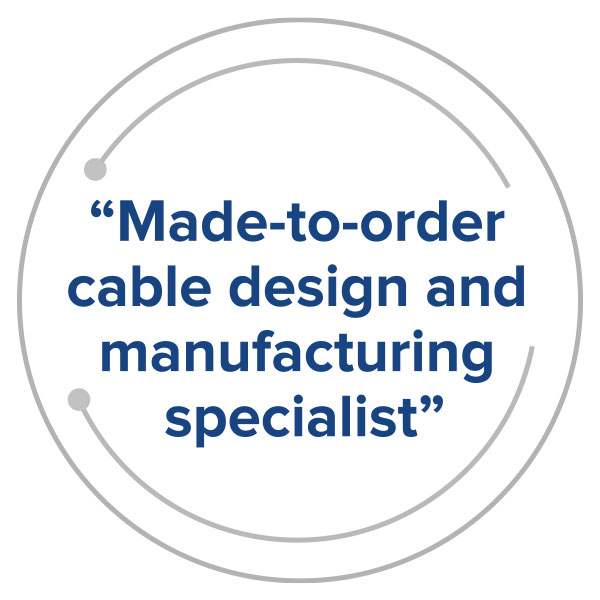 Novacavi is a specialist bespoke cable design and manufacturing company established in 1975 located close to Milan, Italy., We provides expertise in designing and manufacturing in-house high performance advanced cables for an exceptional variety of demanding applications in custom lengths. We proud ourselves on our ability to offer in-depth specialized materials knowledge, developments in engineering design, decades of versatile manufacturing techniques and innovative products to our worldwide customers.
We dedicate our expertise and care to each single phase from concept through production, focusing on improvement and innovation in materials and manufacturing processes.
Custom cable design & development for specialist applications.
Material knowledge and manufacturing expertise to suit each customer's requirements.
High performance products in fit for purpose quantity, lengths and packaging.
Effective technical support in fast response time.
Floating and bouyancy costraints
Electromagnetic disturbances
High acceleration and speed
Standards demanding low or zero smoke and aggressive and poisonous gas emission
Extreme temperatures and environmental conditions
Particular flexibility demands
Aggressive agents, oils, moisture and mildew

Cables for Maritime and Underwater Technologies
As technologies applies to marine activities evolve, so much do the cables concerned to them.
At NOVACAVI, a privately owned specialist cable manufacturer established in 1975, we decide to meet and exceed all need for maritime and underwater industry a considerable time ago.
The result is a complete range of custom designed cables; AQUANCABLE
With AQUANCABLE we identify all our bespoke dynamic or static solutions including:
ROV (Remotely Operated Vehicles) cables
Underwater drones & robots cables
Fiber optic subsea hybrid cables
Subsea detection and instrumentation cables
Bespoke dynamic or static cable solutions meeting your expectations in any harsh environment conditions:
Towing cables up to a load of 380Kn
Fiber Optic elements fitted cables
Air, gas and fluid hoses fitted cables
Data elements up to CAT 7 fitted cables
Cables integrated with control cores, pairs, triples and quads
Customized single continuous lengths
An extensive range of cable characteristics to guarantee the requested performance:
Non Flame propagating, non fire propagating

CONTACT INFORMATION
Head Office:
546/3 SOI NATHONG 7, DINDAENG,
DINDAENG, BANGKOK 10400 –
Google Map
Call: (+66)9 5821 7476 ,(+66)6 418 6419
Email: sales@quadratic.co.th
Facebook: quadraticsolutions