High temperature equipment for signal transmission and Thermocouple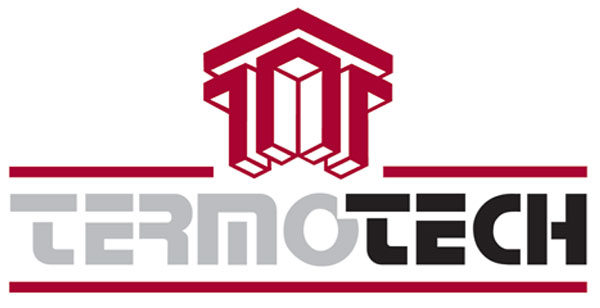 Founded in 1990, TERMOTECH specializes in the design and manufacture of cables for signal transmission and for thermocouples; the type of insulation and the production of the cables depends on the temperature and type of atmosphere in which the cable will be placed. Some of the physical characteristics of the different types of insulation cables are given below:
| | | | | | |
| --- | --- | --- | --- | --- | --- |
| Insulation | Temperature range | Abrasion resistance | Humidity resistance | Flame behavior | Note |
| Glass fiber | +400 °C | D | D | Not combustible | Good high temperature resistance |
| Silicon rubber | -40 +200 °C | C | B | Self-extinguish | Excellence flexibility also at low temperatures |
| Fluoropolymer Mfa | -200 +250 °C | A | A | Self-extinguish | Very good resistance at chemical agents and excellent mechanical features |
| P.V.C. | -20 +105 °C | B | B | Self-extinguish | Good mechanical and electric features |
| KAPTON | -200 +400 °C | B | B | Self-extinguish | Excellent dyelectric and chemical features |
In measuring temperature with thermocouples is vital that the voltage signal produced by them is transmitted unaltered to the measuring device for this reason, the cable used for this connection must have thermo electrical characteristics which are the same as, those of the thermocouple. There are three types of cable for thermocouples:
Thermocouple cables are used to construct true and proper thermocouple sensors which guarantee all the thermoelectrical characteristics of the thermocouple for the entire temperature range defined by the reference standard adopted.
Extension cables are generally used to connect the thermocouple to the measuring device; the conductors of this are of the same type as those of the thermocouples but guarantee their thermoelectrical properties within a limited temperature range (generally 0 – 200°C).
Compensation cables are also used to connect the thermocouples to the measuring device s but, although they maintain unaltered all their thermoelectrical properties for a limited temperature range (0-100 °C or 0-150 °C), they comprise conductors of a different type from those of the thermocouples. For example, the compensated cable for "S" type thermocouples has a copper positive conductor and a copper-nickel alloy negative conductor.



T-T-S
Thermocouples and signal transmissions cable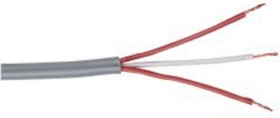 G-G
Thermocouples and signal transmissions cable

G-G-S
Thermocouples and signal transmissions cable

F-G
Thermocouples and signal transmissions cable

F-S-F
Thermocouples and signal transmissions cable

F-T-S
Thermocouples and signal transmissions cable

K-K
Thermocouples and signal transmissions cable
Standard color coding of compensating cables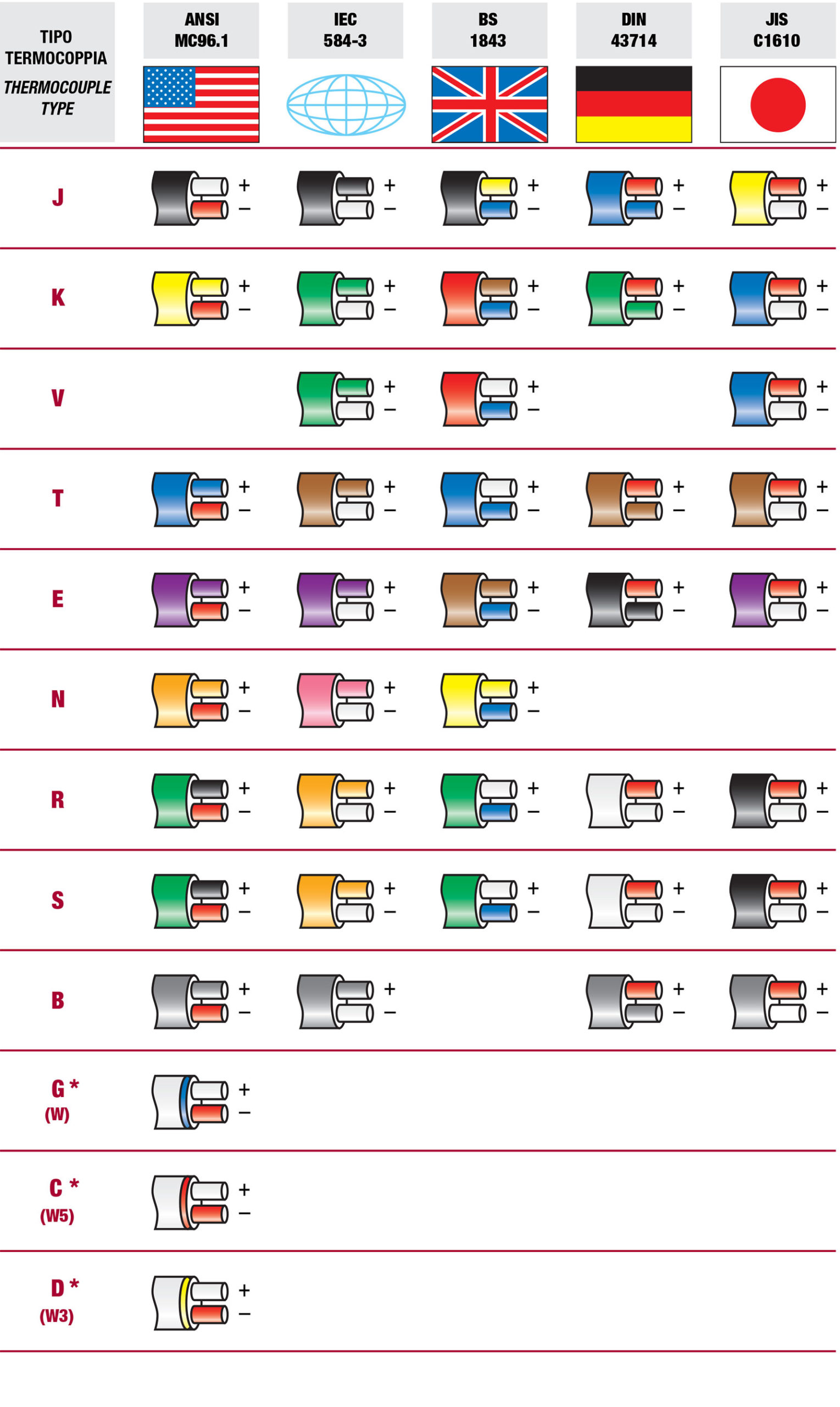 CONTACT INFORMATION
Head Office:
546/3 SOI NATHONG 7, DINDAENG,
DINDAENG, BANGKOK 10400 –
Google Map
Call: (+66)9 5821 7476 ,(+66)6 418 6419
Email: sales@quadratic.co.th
Facebook: quadraticsolutions